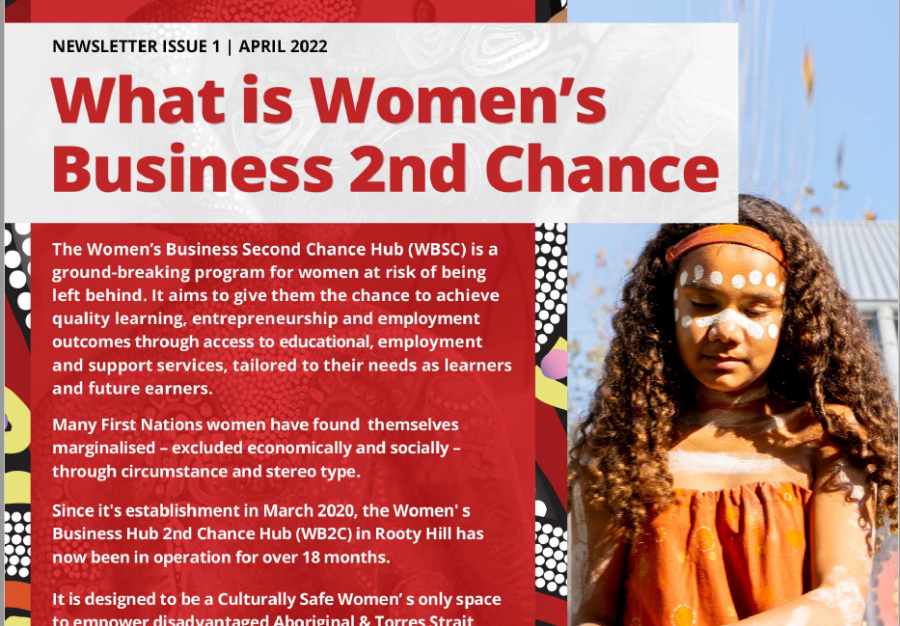 This is the first newsletter of Real Futures' Women's Business 2nd Chance Hub! 
The Hub was established in 2020 as a culturally safe women's-only space to empower disadvantaged Aboriginal and Torres Strait Islander women and give them a second chance to realise their life goals. 
The newsletter is packed with stories of personal achievements, inspiring interviews with aspirants, businesswomen and staff, training and career updates, and social media events.